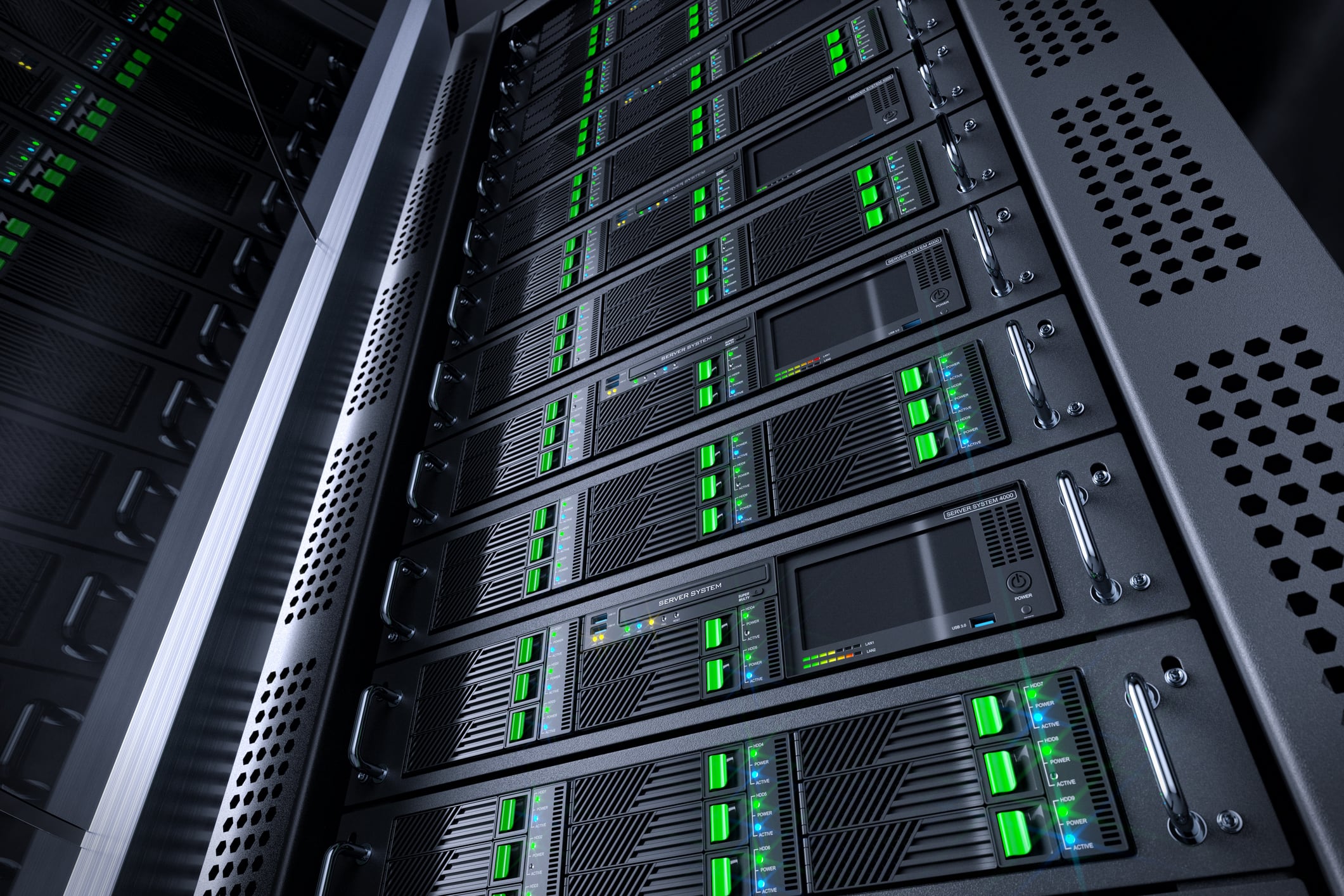 Lower Cloud Compute Costs
Transparently replace expensive On-Demand servers with cost effective Spot instances and power down idle resources to save.
Spot market servers are up to 80% cheaper than regular On-Demand servers but they require special treatment. PowerDown manages Spot instances for you so that you can use them transparently in your production Auto Scale groups without compromising availability.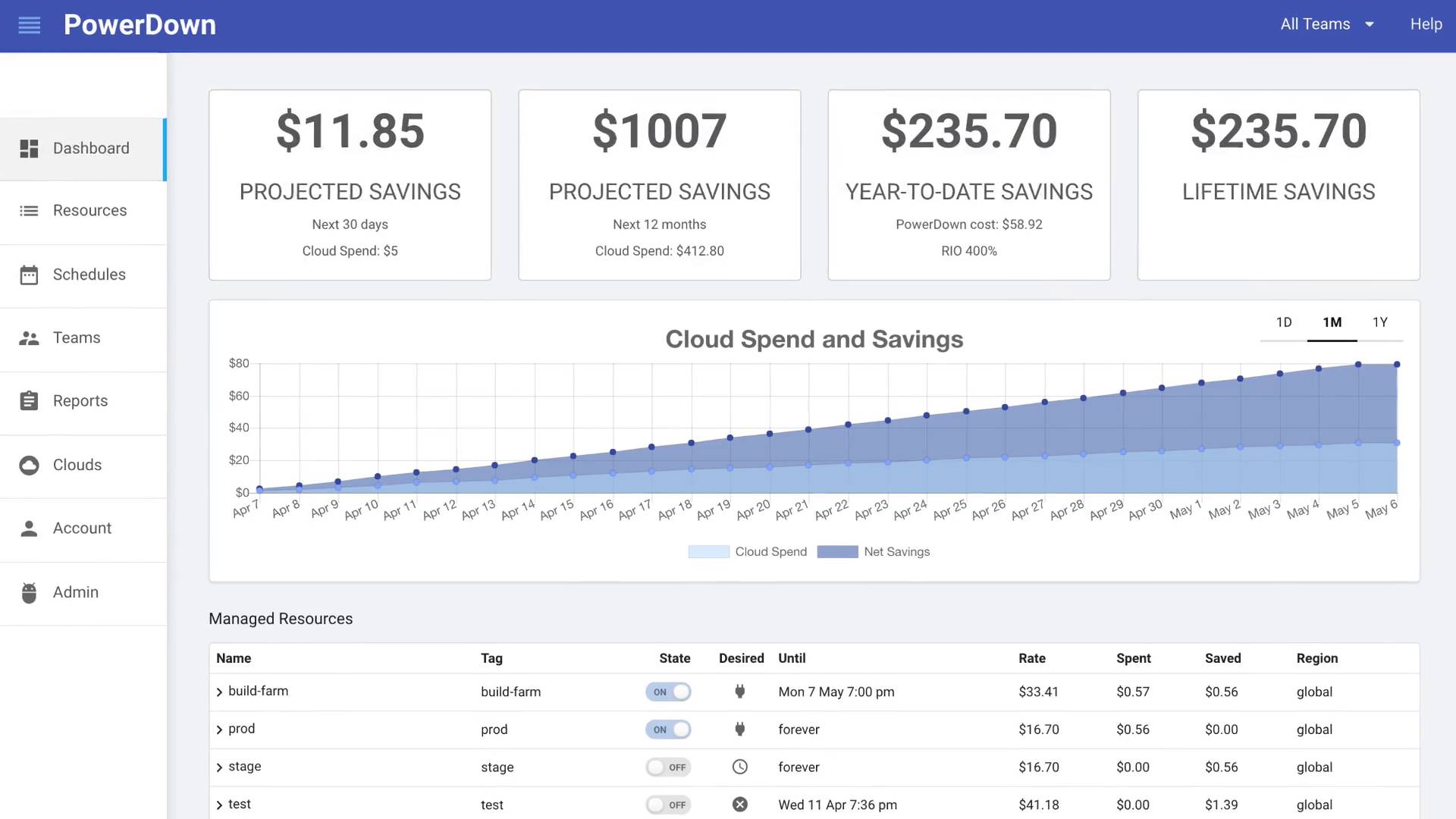 Automatic Spot Management
Transparently use Spot instances for production Auto Scale groups without compromising availability and cut compute costs by up to 80%.
Run both Spot and On-Demand instances in a single Auto Scale group.
Set desired number or percentage of Spot or On-Demand instances.
Dynamically scale Spot and On-Demand instances.
If Spot instances are reclaimed, PowerDown proactively launches On-Demand instances before the Spot instances are terminated — protecting availability and capacity.
One Click Setup
Easy one click connect to your cloud account.
Automatically discovers all your cloud resources in all regions.
Connect multiple cloud accounts.
Filter to select and exclude resources by tags.
AWS today, Azure and GCP tomorrow.
Power Down via Schedules
During a normal work week, development, test and staging servers are typically required only during work hours — about 40 hours out of a total of 168 hours. Power down those resources after-hours, and you can realize savings of up to 70% from your DevOps cloud spend.
Automatically power down idle servers, databases and containers with smart dynamic schedules.
Each team member describes their personal schedule for when they need resources and PowerDown combines them all to create a unified dynamic schedule that adapts in real-time to changing user requirements.
Users can update or override schedules at any time, anywhere in the world.
No more manually calculating the combined schedules for your team or worrying about timezones.
Manually start and stop any resource or group of resources via the Web UI, CLI or API.
Override Schedules
For unexpected work — users can safely override the schedule. No need to call a team meeting on slack!
Specify how long you need a resource.
PowerDown dynamically combines all the schedules and overrides — no manual calculations required.
Use the convenient CLI program to create overrides without interrupting your workflow.
Visualize your Cloud
See all cloud resources organized logically in one place.
Group resources into environments: prod, staging, dev or any group you like.
Manage entire environments with a single command.
Understand how much each resource and environment costs, what you've spent and how much you've saved.
Deep AWS integration.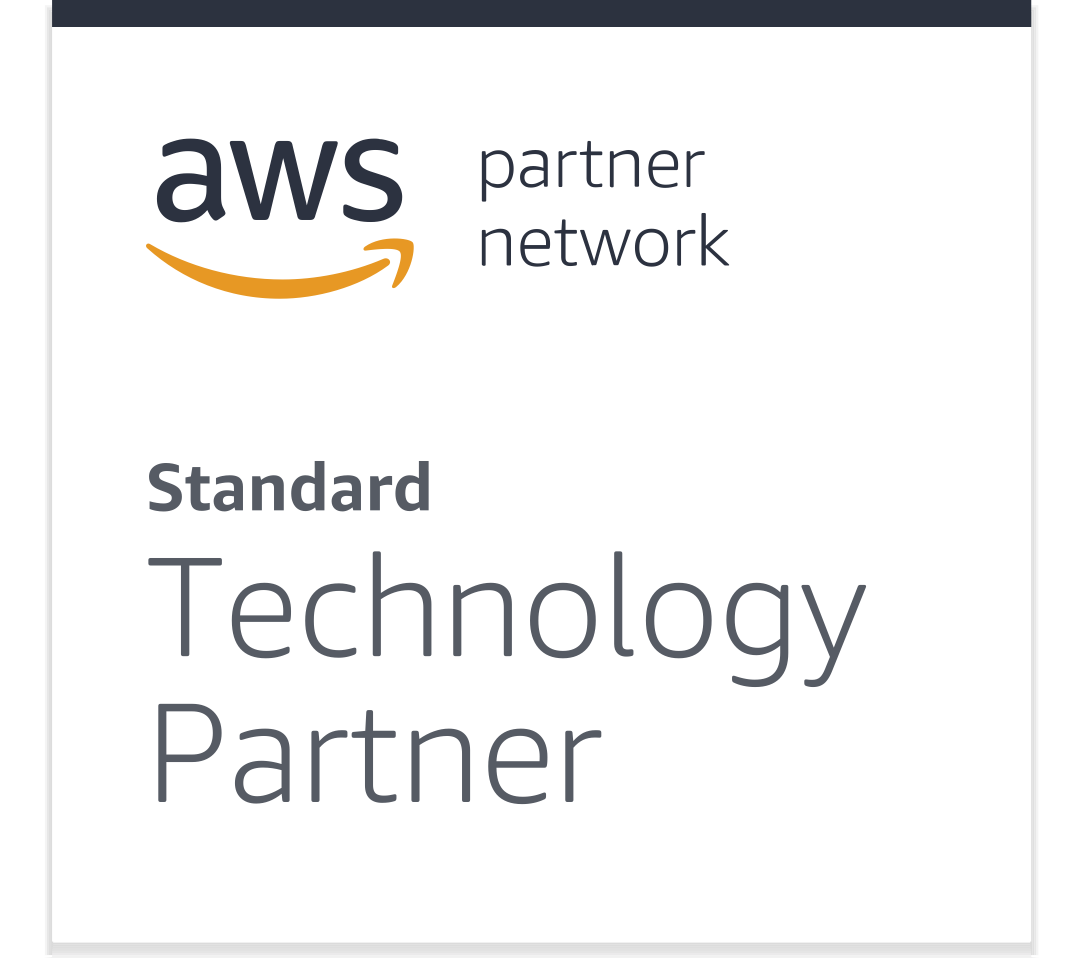 Power to the Console
Don't like GUIs? Then use the CLI.
Display resource status and details.
Power up and down resources or environments.
Power on for a duration or until a specific time.
Integrate Existing Processes
Integrate with CI/CD and DevOps processes via Hooks.
PowerDown invokes Hooks for key resource lifecycle events.
Supports AWS Lambda functions and HTTP web hooks.
Use the PowerDown REST API to integrate with your own tools and processes.
-->