SenseDeep launches PowerDown cloud optimizer to lower cloud costs.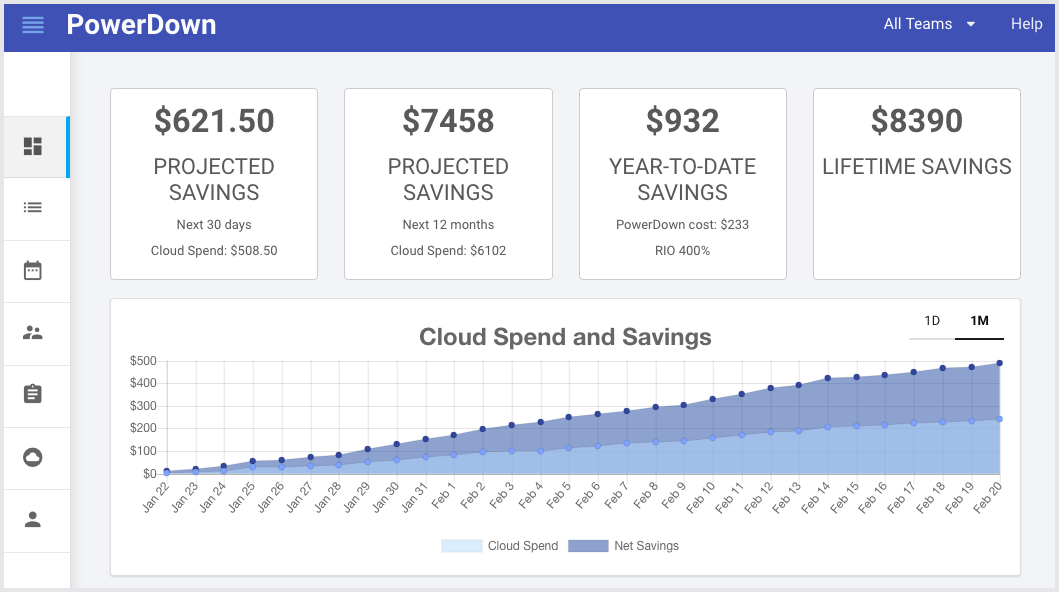 SenseDeep, a new startup looking to shake up the cloud management space, announced today that it has released the PowerDown cloud optimizer which lowers cloud costs by up to 80%. PowerDown provides transparent scheduling of cloud resources, making it dramatically easier for users to turn off idle cloud resources and reap big savings in cloud budgets.
"Existing cloud optimizer solutions have too much overhead and do not work well for teams with varying schedules and timezones." said Michael O'Brien, CEO SenseDeep. "They typically require companies to negotiate and create a single schedule for cloud resources for all workers. As developers schedules change or as needs vary, the single schedule fails to track the needs of the team and savings are lost. Companies typically take the easy path, which is to leave cloud resources running 24x7 and forgo the savings".
PowerDown adopts a different approach. Each user nominates when they need cloud resources and PowerDown determines the schedule. In this way, PowerDown's dynamic schedules adapt and track the needs of the team. This means that companies do not have to negotiate a single schedule and can easily realize savings by powering down all idle resources.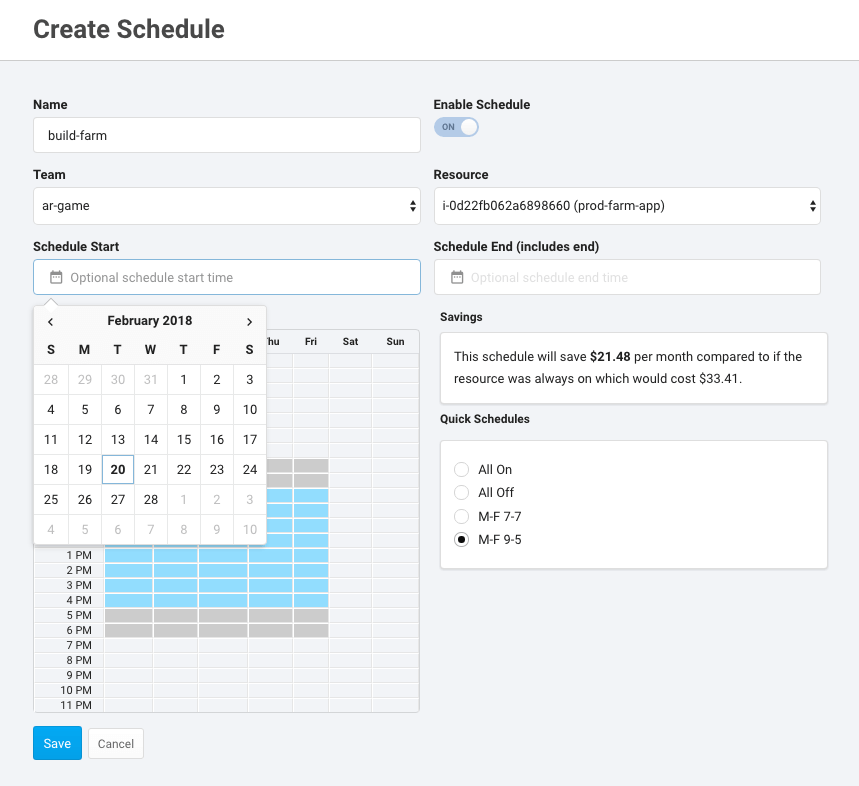 Embedthis software: "With PowerDown, we are saving 65-75% of our cloud costs each month." "We tried manually turning off dev and test instances after hours, but this failed over time. PowerDown made this easy. It really is set and forget — PowerDown runs in the background and automatically turns off all our dev and test servers after hours and on weekends. It works well with our remote workers who are in a different timezone or when devs have to work late with unexpected work hours."
"We developed PowerDown to meet an internal need." said SenseDeep CEO Michael O'Brien. "We were a startup that needed to stretch our cloud budget as far as we could. PowerDown helped us scale much earlier by eliminating cloud waste on idle cloud resources."
PowerDown is a cloud-based service that supports the AWS cloud platform. It is priced at 15% of the cloud savings achieved by using the service. If users do not save, they do not pay anything. PowerDown is available from https://www.sensedeep.com/powerdown/ and a free 30 day evaluation offered.
About SenseDeep
SenseDeep provides the PowerDown cloud optimizer service that automatically powers down cloud resources and dramatically reduces cloud costs, typically by 70% or more. Companies large and small are using PowerDown to save costs on their production, staging, test and dev environments. For more information, visit https://www.sensedeep.com/powerdown. PowerDown offers a free 30 day trial.
For more information, please contact: