SenseDeep 1.4 Release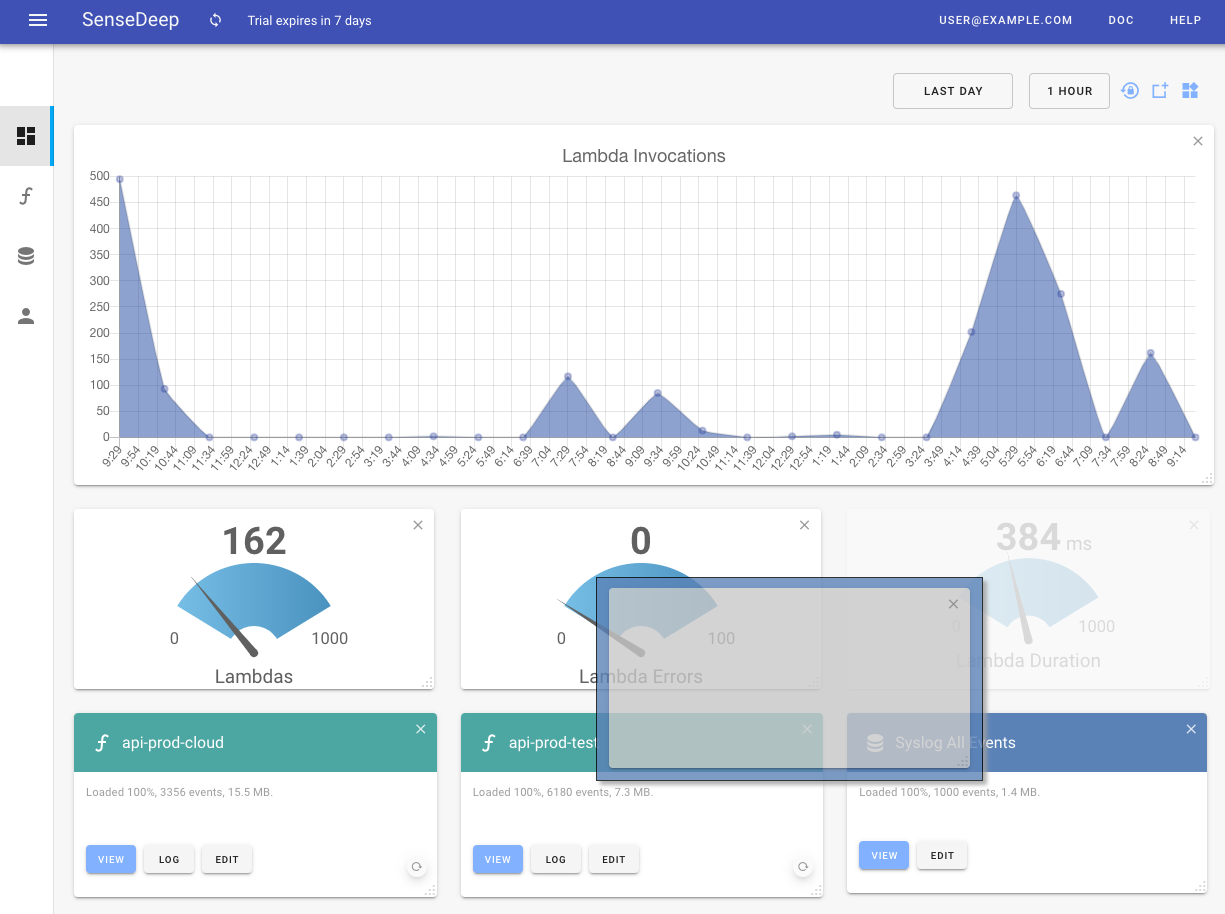 We're excited to announce SenseDeep 1.4. This release brings some new viewer features and a some minor fixes.
Drag and Drop
This release adds drag and drop to reorder the views they way you like them.
SenseDeep home page view cards can now be repositioned by dragging a view to its desired position.
You can also reorder Viewer columns to put the most important event fields first. You can drag columns to reposition or drag away to delete.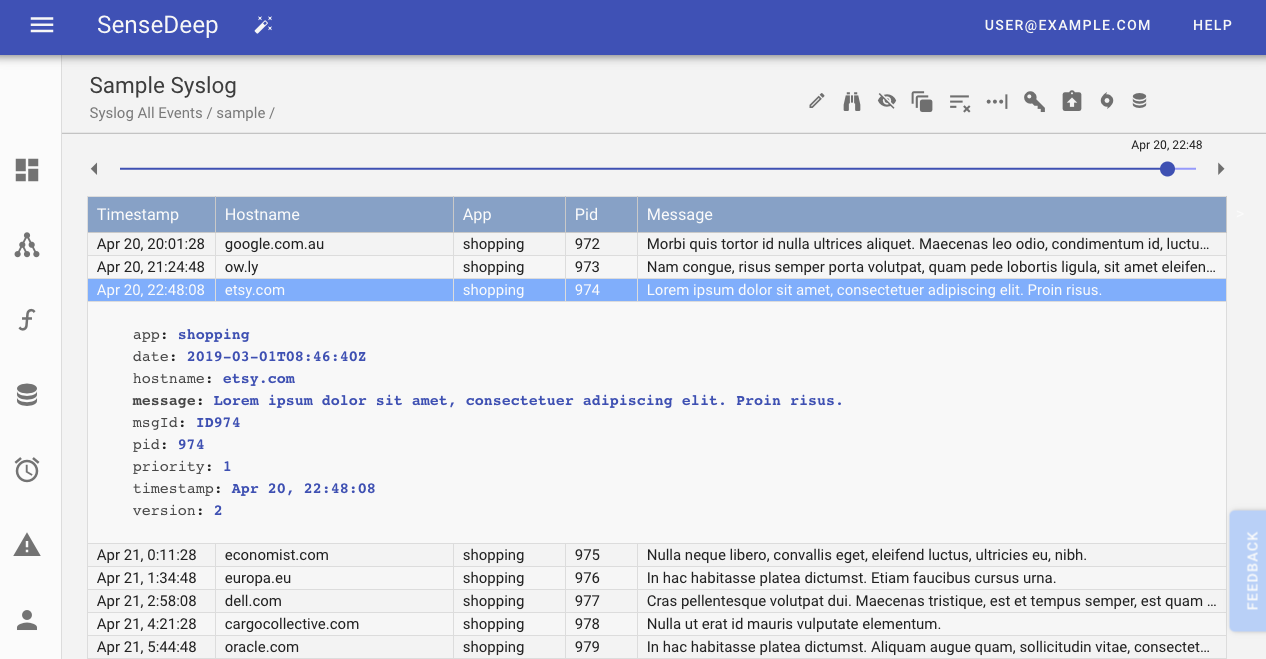 New Features
Here are the important features in this release.
Drag / drop of column heading
Drag / drop of home page view cards
Improved viewer with inline expanded formatting
Smart AWS Lambda formatting
Samples button to recreate samples
Highlight flash when new data is added to live tail
Fixes
Save LogEdit changes when creating a new view
Try It
To run SenseDeep, just navigate your browser to:
To learn more about SenseDeep, go to:
For full release details, go to