Dashboard Overview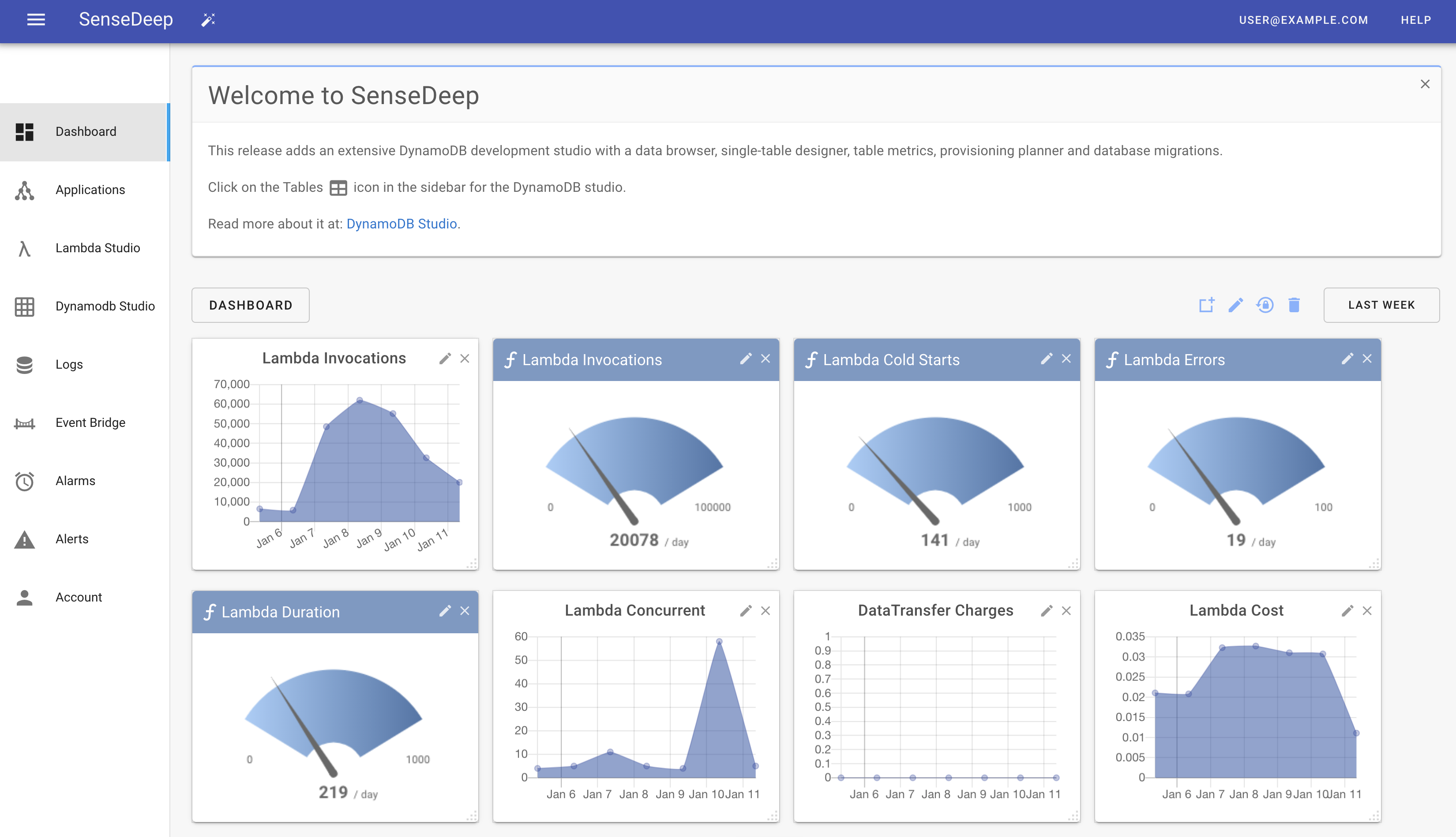 The SenseDeep dashboard is a highly customizable presentation of graphical widgets to display your most important Serverless metrics. It displays Lambda, log widgets and graphs and gauges.
Informational widgets can be resized and reordered to suit your preference. Dashboard layouts can be modified and saved to share with team members.
The Dashboard displays a subset of available widgets. A side-panel provides a gallery of additional widgets can be dragged to and from the dashboard as desired. When a view widget is dismissed, it is returned to the gallery.
Metric Period and Interval
You can customize the data period for the graphs and metrics displayed on the dashboard. At the top center-right of the page, you can select the period to be per hour, day, week, month or custom period using the period button at the top right.
Next to that is the interval period which defines the metric sample size. This is the period over which data points are aggregated. You can set this to be 5 minutes, one hour or one day.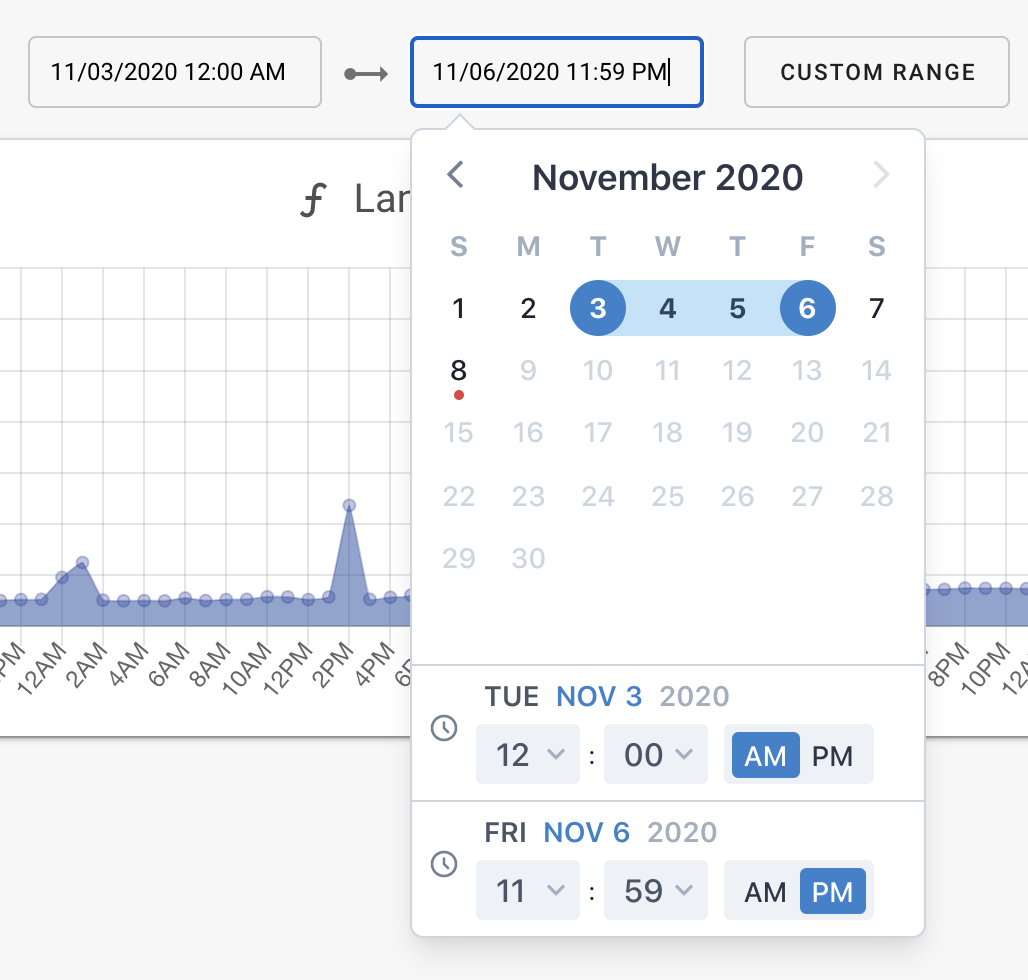 At the top of the dashboard, three icons are provided for:
Display the widget gallery
Add a new view card for an AWS log group
Soft and hard reset of the dashboard layout
Saving and Sharing
For each SenseDeep organization, the dashboard layout may be saved and shared among the organization members.
When you make a modification to the dashboard such as resizing a widget or moving its position, a "Save" button will appear. Clicking save will persist the layout and set it as the new default layout for you and all other users of the organization.

App Links
See Also