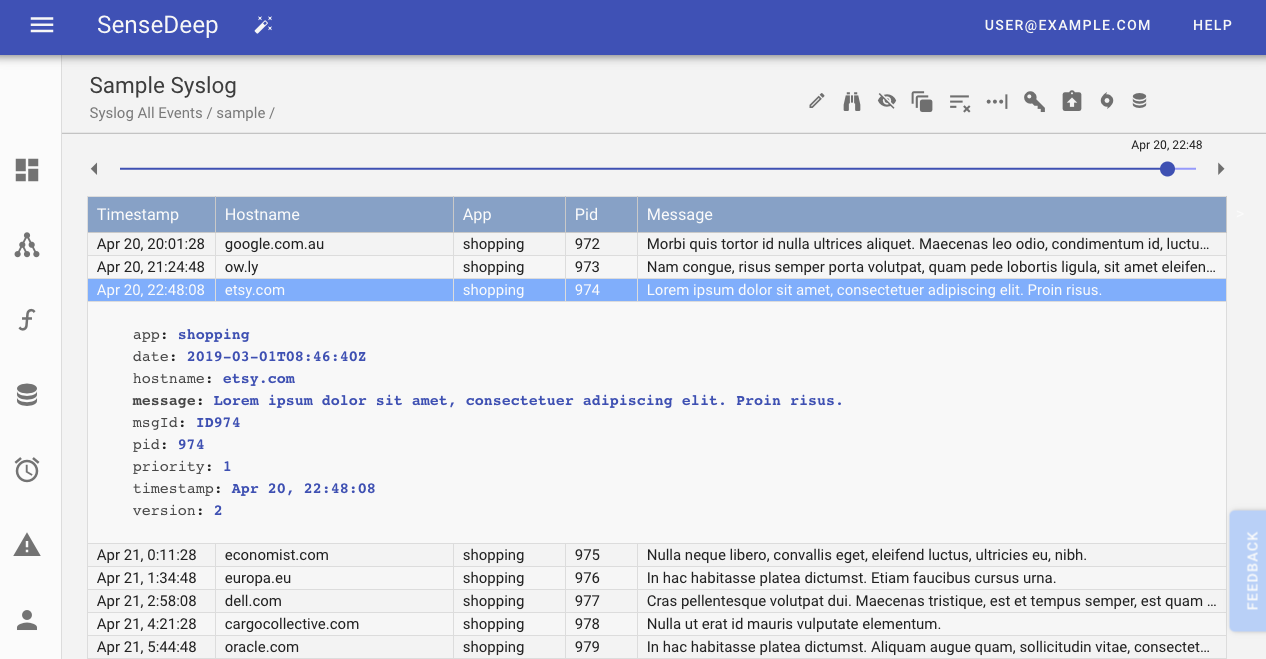 SenseDeep Benefits
Pinpoint Serverless app conditions and errors quickly.
Eliminates delays waiting for Serverless and logging results.
Provides immediate and detailed insight into complex distributed Serverless systems.
Accelerates developer delivery of new Serverless features.
Lowers developer frustration.
SenseDeep Features
Serverless Monitoring and Management
Detailed Lambda monitoring of metrics and logs
High-level aggregated Lambda service monitoring
Lambda function invocation analysis monitoring
Fastest time-to-detect Lambda invocations and present results for viewing.
Lamba Metrics
Per-Lambda detailed metrics including: concurrency, cost, duration, errors, memory and throttles.
Aggregated Lambda metrics over all functions in service.
Trend analysis with graphs and gauges on key Lambda metrics.
Integrated Lambda application logs in context.
Dashboard
Customizable dashboard of graphical widgets
Timeline graphs for function invocations, concurrency, duration, errors, throttles and more.
Resize and reorder dashboard widgets and save to share with other organization members.
Gallery of widgets.
Selectable time range to present data for last hour, day, week, month or custom range.
Log Viewer
Fast log scanning — SenseDeep navigates through your logs 10x faster than the AWS console.
Live updating of events in the background.
Real live tail displays log events quickly.
App focus to hide service related messages.
Correlate multiple logs into a unified view.
View and trace a single request over multiple AWS logs in a single view.
Infinite smooth scrolling.
Support for deeply nested JSON events.
Color coded display of JSON data.
Save and bookmark favorite log views.
Log Query
Search and filter events with full text and powerful structured queries.
Flexible Javascript-like query expression language.
View and query events by date range with fast goto event by date and time.
SenseDeep queries data 10x faster than CloudWatch Insights.
Log Download and Scanning
Transparent downloading of logs.
Automatic aggregation of AWS log streams.
Smart log parsing — extracts fields from JSON, CSV and other common log formats.
Cache log data in your browser, limited by size or date range.
Log Management
Integrates with AWS Lambda.
Copy log records to clipboard.
Organization
Create organizations, invite members and share log views.