How to Effectively Power Down
These resources will quickly get you up and running with PowerDown and help you quickly maximize your cloud savings.
PowerDown Overview
This video gives a quick overview of PowerDown and its benefits and key features.
How to Setup PowerDown
This video walks you through registering your PowerDown account and connecting to your AWS cloud.
PowerDown setup is quick and easy with one-click cloud connection.
How to Create Schedules
This demonstrates how to schedule idle cloud resources to be powered down.
You can schedule servers, databases, containers and AutoScale groups.
How to Create Schedule Overrides
This video demonstrates how to quickly override schedules via the web UI and the CLI.
You can override schedules for unexpected work or to extend the availability of a cloud resource.
How to Create Resource Groups
This video demonstrates how to create groups of resources that can be scheduled as a unit.
You can create resource groups for "test", "staging", "dev" or any group purpose you require. Groups can be nested and PowerDown manages the scheduling dependencies.
PowerDown Product Specs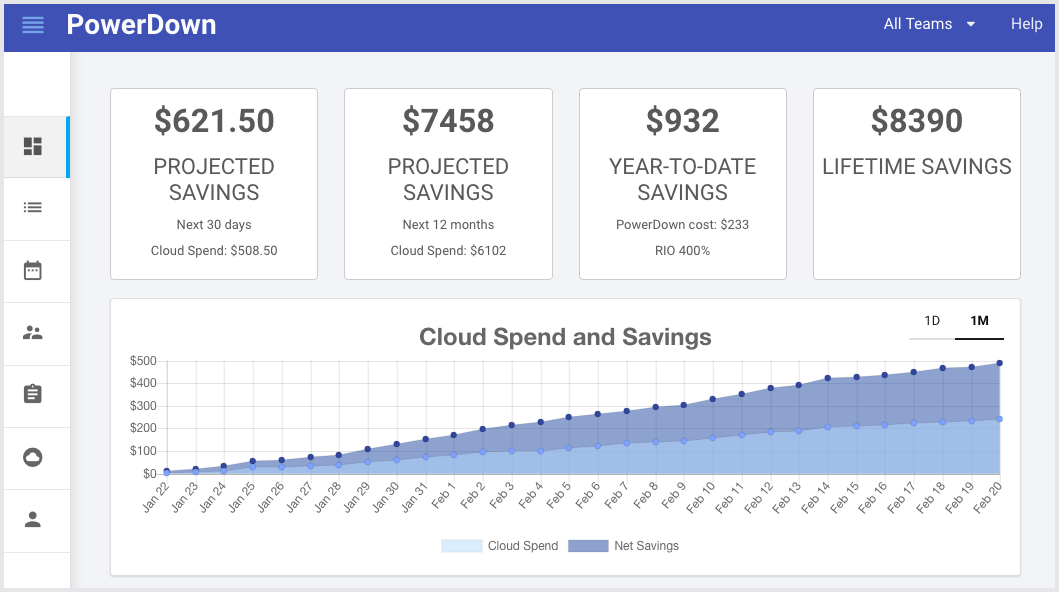 This document will quickly highlights the features and benefits of PowerDown.