Organizations and Users
SenseDeep uses organizations to collect your AWS accounts, resources, dashboards, Lambdas, logs, alarms and alerts into a management group. An organization can be considered as a management group that allows you to focus on a set of AWS resources.
The SenseDeep team and enterprise plans support multiple organizations and multiple users. A user can also be a member of multiple SenseDeep organizations.
Special organizations
Each user has a "personal" organization. The personal organization is the initial organization when first logging in and is private to the user and is not shared with any other users.
Invite Members
SenseDeep administrative users can invite or remove organization members.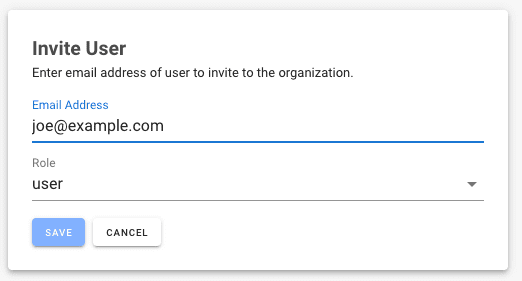 Inviting Users
To invite a user to a SenseDeep organization, invite them via the "Add Member" button on the Member List page.
You may invite an existing SenseDeep user, or someone who has not yet registered as a SenseDeep user. When invited, the user is sent an invitation email with instructions. If the user is not yet registered, they will be prompted to register when responding to the invitation.
Member Role
When inviting a user or later when modifying the user's member configuration, a user can be assigned a SenseDeep role. This role may be either an "administrator" or a "user".
Administrative users can perform constructive or destructive operations on the organization. Users can view information but not change or modify most of the organization configuration or presentation.
App Links