Logs Overview
SenseDeep will monitor all your CloudWatch logs resources. SenseDeep will automatically aggregate all the log streams for a each log group and thus provides a real-time, unified view of your logs.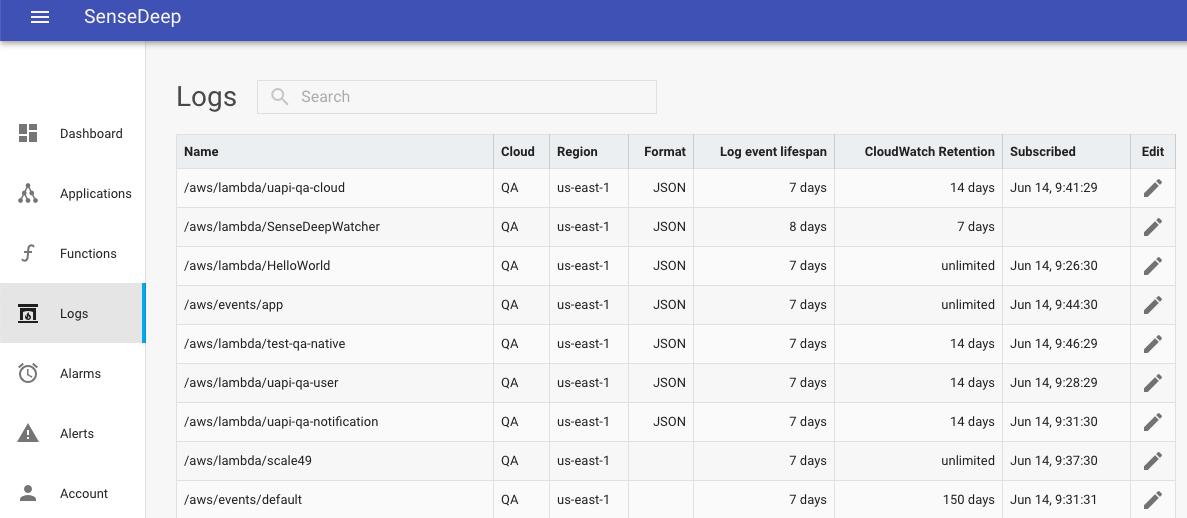 The Log list
The log list is sorted by default to elevate the logs you most recently and frequently view. The log priority is displayed in the list. You can sort the list differently by clicking on any of the column headings.
Log Data Caching
SenseDeep will initially cache the most recent log data for all your CloudWatch log groups. Thereafter, it will transparently download and cache log data as required. The longer you use SenseDeep, the faster it will become as more data is cached locally in your browser. SenseDeep will prioritize the caching for logs you most frequently view.
SenseDeep uses a central log cache for your log data. You can set a cache limit under Account Settings.
Actions
You can Add a correlated log which is a meta log group that combines multiple log groups into a single log view.
App Links
See Also