Logs Overview
SenseDeep will monitor all your CloudWatch logs resources. SenseDeep will automatically aggregate all the log streams for a each log group and thus provides a real-time, unified view of your logs.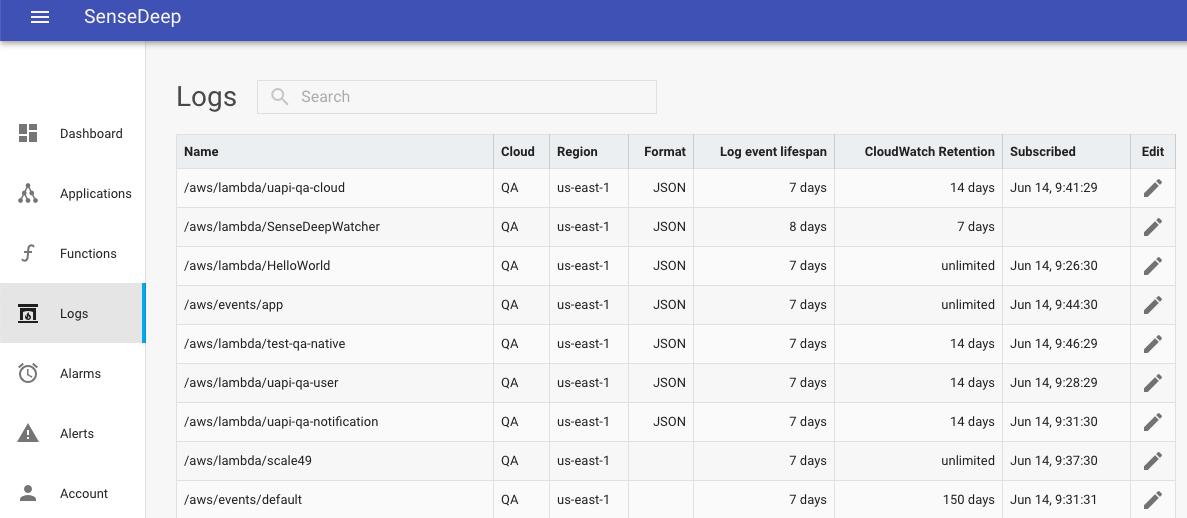 Monitoring
To enable monitoring for a log group and locally cache log data, click the monitor toggle or use the "Toggle Monitor" action. When a log is locally monitored, SenseDeep will transparently download log events in the background into your browser cache for instantaneous viewing. With monitoring enabled, SenseDeep will continually check AWS CloudWatch for new log events. You do not need to click reload again!
Actions
You can Add a correlated log which is a meta log group that combines multiple log groups into a single log view.
App Links
See Also