Provisioning Planner
The DynamoDB Provisioning page displays your current and projected provisioning, utilization and costs.
The provisioning planner displays displays the costs of your current billing plan (OnDemand vs Provisioned) and the cost of an alternate plan if you were to switch your billing plan from OnDemand to Provisioned or vice-versa.
For a quick overview, read SenseDeep Provisioning Planner.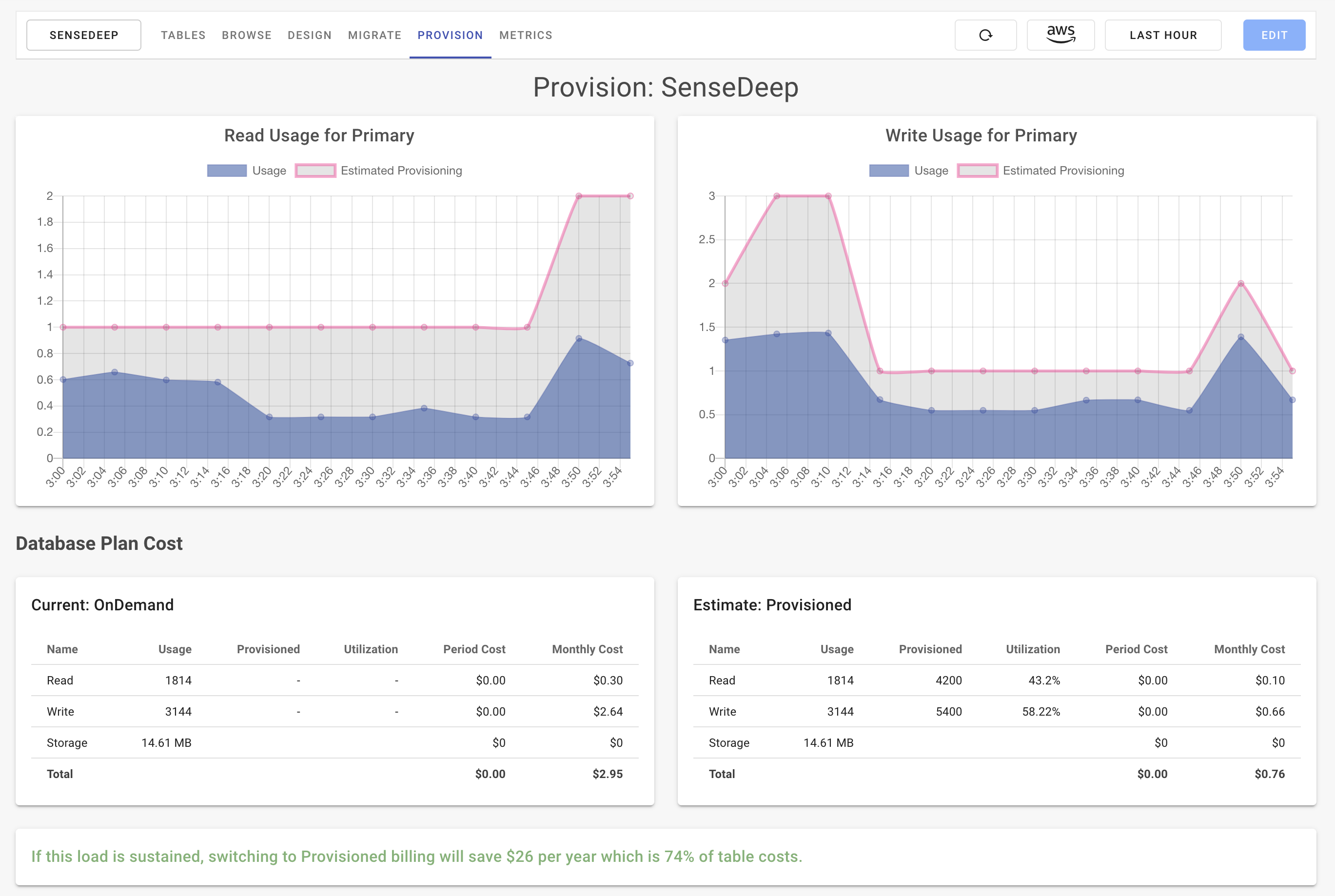 App Links