Forwarding Logs
SenseDeep uses Relay Alarms to capture log data and forward to enterprise logging solutions for archiving or corporate governance requirements.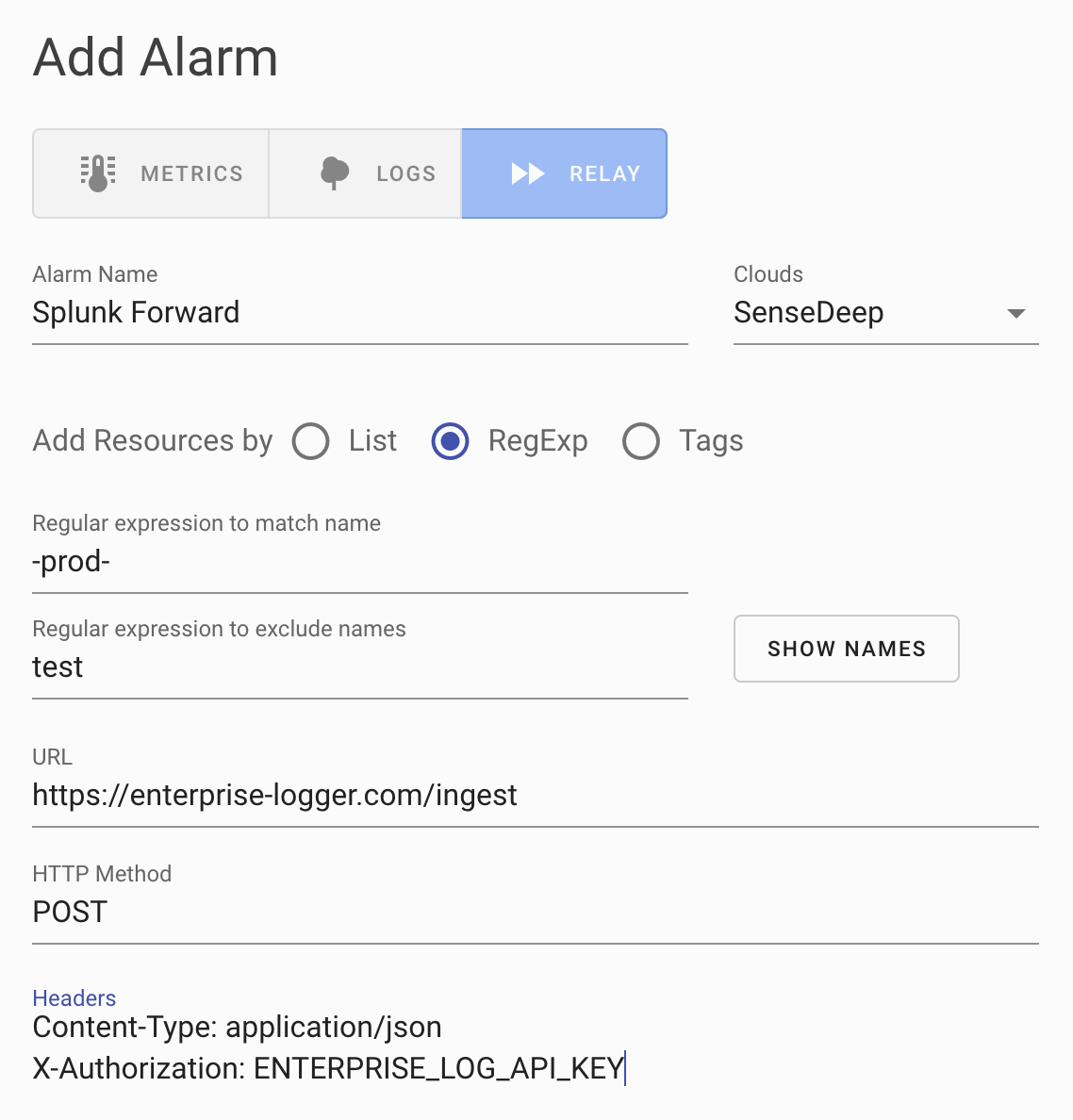 When configured, a relay alarm will dynamically subscribe to matching log groups and will forward log data to the designated enterprise logging target.
Selecting Resources
Alarms can specify the set of log groups to forward by an explicit resource "list", or by tags or matching resource names via a regular expression. When matching by tag or name pattern, SenseDeep will automatically match new log groups as they are created and destroyed. In this way, you can define an alarm once and it will automatically monitor newly created log groups.
HTTP Request
Specify the URL, HTTP method and any required HTTP headers for your enterprise logging ingestion endpoint.
App Links